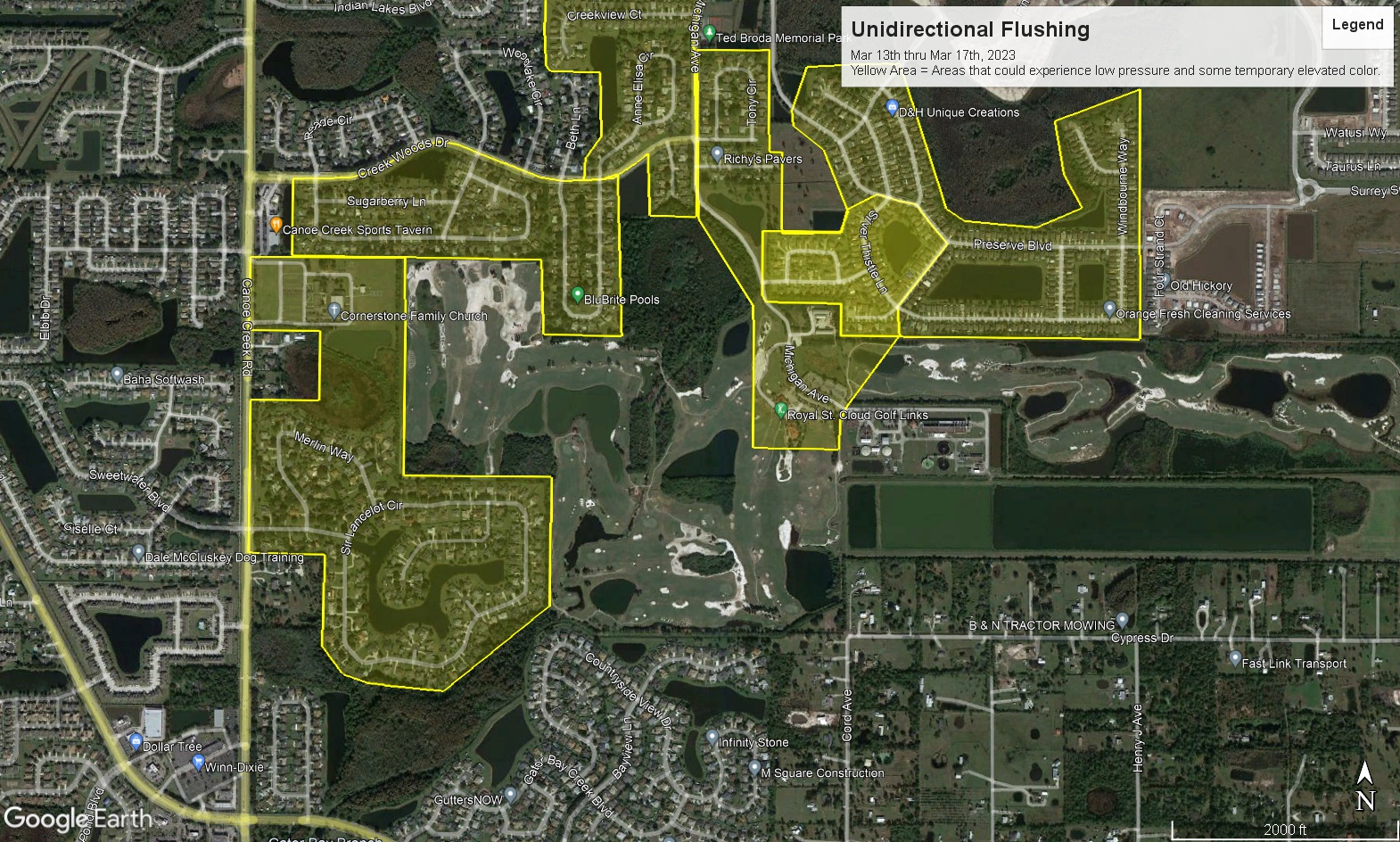 Affected areas next week are:
Royal St Cloud Golf Links
The Royal Crest Room
Southside WRF Sewage Treatment Plant
Mike J Hamden Painting
Heavenly Cooling and Heating LLC
Ted Broda Memorial Park
Barkingdales Pet Salon
Logan Carpet Cleaning Inc
Locksmith St. Cloud LLC
Kids World Learning Academy
Raj Dry Cleaners
NY Bagels & Deli
BluBrite Pools LLC
Authentic Cuts Barbershop
Canoe Creek Sports Tavern
Ford Insurance Agency
Southern Pines
Indian Lakes
Circle K
Canoe Creek Woods
Crystal Creek
Lindsey Cove
Camelot Unit
D&H Unique Creations
Richy's Pavers
For more information, contact Toho Water Authority's Customer Service Center serving St. Cloud at 407-957-7344 Monday through Friday 8 a.m. to 5 p.m.